Happy St. Paddy's Day

Bloggers

!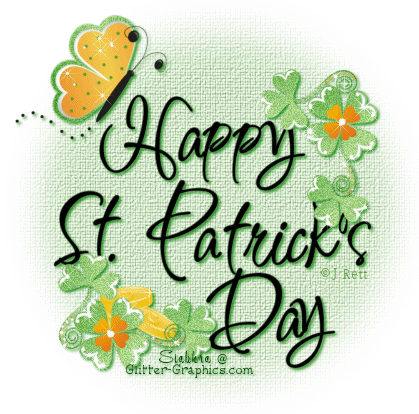 First order of business, nothing I have to say TODAY or EVER can top this!

I used to be Irish and to the man responsible I say.....Pog mo thoin. My kids are Irish, well the part that's not Polish. But today EVERYONE is Irish.

Erin Go Bragh
Now, for the moment you've all been waiting for, the winner of the sex toy giveaway. In honor of the Irish, I've summoned Lucky, no not her dog, Lucky the Leprechaun, to spin the magic number generator.
Random Integer Generator
Here are your random numbers:
35 
Timestamp: 2009-03-17 11:57:41 UTC
And the Lucky Winner is
Denise said...
Well, being single for 3 years now and not having a "partner" for over 3 years now, I'm in desperate need of a little something, something. I hear great things about the Rabbit...