Who can't use a little more happiness in their life?

These two guys make me deliriously happy.
Happier than I could ever imagine I'd be.

Leigh is hosting the Happiness Project,
click on the button below and head over
to see what makes other bloggers wildly happy.
Link up and spread happiness
throughout the Blogosphere.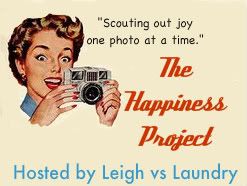 P.S. As long as you're already here, check out my giveaway
here
.